Chris Mann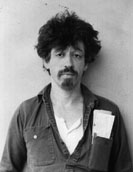 Chris Mann, who was born in Melbourne in 1949 to a family of German Jewish refugees, has brought a unique and distinctive voice to Australian composition since the mid 1960s. Also a notable poet and writer, Mann's works for voice are based on complex and densely written texts. Through these he explores the textures and gestures of Australian speech, with a sure ear for rhythm and qualities of color, pitch, intonation and emphasis. However, although finely attuned to the spoken aural environment, Mann's texts are also freely composed to allow a play of wit and humor. This is made compatible with a more intellectual analysis of language; the latter mirroring thought close to concerns of philosophers like Wittgenstein, J.L. Austin or Edmund Husserl, and ranging all the way across the specialised terrain of linguistics and semiotics. Mann's registration of broad usage, and of the grain of idiomatic and vernacular Australian, is close to faultless. Yet his work is not a simple reconstruction of what he hears, it is also full of individual gestures, and contains reflections and commentary on the nature of language itself, which makes a Mann piece both immediately recognisable and inimitable.

His work also reflects a life-long study of the informal languages of many cultures... of everyday speech, and its flexible structures.

Mann has given extensive solo performances, and has devised pieces for specific media such as cassette tape and radio, and has collaborated widely with other composers and with film-makers and electronics specialists.

He received from his parents a firm grounding in the works of dramatist Bertolt Brecht. His parents became pioneers in ethnographic recording in Australia, and through the family company, Peter Mann Recordings and Score Records , were the first to record many notable local artists, including the humorist Barry Humphries.

Mann attended Camberwell Grammar School from 1960 to 1966, where he first studied Chinese, then obtained his Bachelor of Arts at Melbourne University, studying Chinese as well as political sciences, from 1967 to 1969.

His earliest compositions date from the mid 60s. For example, Masque, White and Portrait were dense and lyric pieces and in them can be found echoes of his (and his family's) interest in folk music and literature. These sources became more evident as Mann's work matured.

From the 60s to the end of the 70s Mann's work has shifted from early and extremely difficult and obscure pieces - where sound is a prime determiner of meaning - to a more superficially relaxed and accessible style. It is a shift marked by charm and humor and a greater political emphasis both in terms of form and content. The political edge also involves Mann's applications of information theory, which runs parallel with his increasing interest in linguistics and logical systems. Scratch Scratch - A History Of Grammar , commissioned by the American composer and editor Kenneth Gaburo for Lingua Press (USA) in 1979, represents a watershed in his development of these issues. In distinction to the earlier Information (1977) - which took the form of a political tract and was scored by composer Warren Burt - it shows a gossipy lightness of touch and ease of delivery.

Scratch Scratch was first performed in Australia in a concert in Melbourne in 1985 and Information was also included in a collection of Mann's texts, Words And Classes , published by Outback Press in 1977.

These two pieces mark Mann's final break with extended vocal techniques, which he had employed for eight years. These had evolved out of his discussions with ethnomusicologist A. L. Lloyd and composer Karlheinz Stockhausen - whom Mann had met in Germany in the late 60s - and then from collaboration and voice study with the singer Roy Hart of the Abraxas music theatre group in London in 1970 and 1971.

The marriage of extended logical and vocal strategies in performance was the subject of his first discussions with Kenneth Gaburo and the composer Herbert Brun in the USA in 1974. In Australia, early collaborations with composers like Peter Mumme - from 1972 to 1976, on pieces such as Um and A/T - and with Warren Burt,from 1975 to 1977, were also in this area.

Mann's performance style was becoming clear and simple at this time and the work he had completed with composer Syd Clayton, writer Paul Prendergast and with Jeremy Kellock and Bruce Woodcock of NIAGGRA (New Improvisors Action Group for Gnostic and Rhythmic Awareness) at Melbourne's La Mama theatre in the early 70s was being both stripped and honed.

In the mid 70s, Mann also became involved in the art-language debate and spent a great deal of time in correspondence with English art theoretician Michael Baldwin and in argument with Sydney-based art critic and academic Terry Smith. Smith and Mann differed fundamentally over their respective readings of Balwin and Kosuth, and over other arts theoretical issues.

In 1975 Mann became Lecturer in Music at The Institute of Catholic Education at the State College of Victoria and by 1977 was Co-ordinator of Aboriginal Studies. Later, his concern with acoustic grammars of natural languages led him to travel to Paris in an attempt to establish a research program on cultural definitions of information. This project, initiated and co-ordinated by Mann, was co-sponsored by Unesco, the Arab League, the International Institute of Communications and the International Association for Mass Communications Research. It was conceived as a rebuttal of the UNESCO-sponsored MacBride Commission's report on free flow and access of information (1977). However, the signing of the Camp David agreement, then opposition from Saudi Arabians working through one of the sponsors, forced the project's abandonment.

Mann found, however, that an extended time in Europe had its compensations and he spent eight months in the Vatican and Bodelian libraries studying the history of grammar.

On his return to Australia, he tried to revive the language chapter of Melbourne's New Music Centre (which he had been a prime mover in establishing around 1972). However, petty politics and the task of obtaining funds proved tedious, so he returned to more productive work.

A last piece to use almost tortured language, titled Snodger , followed in 1981. Scored for voice simultaneously speaking forward and in reverse - using a computer program developed by Jim Sosnin of La Trobe University's music department - it was performed on the Melbourne City Square's giant public video screen. It received a mixed reception in the square but a performance/replay for the Music `81 International Music and Technology Conference in Melbourne was very successful and introduced Mann to the local music `establishment'. (Since then, the Melbourne-based composer and critic Felix Werder has even set several Mann texts.)

The death in 1979 of his mother and several years later of his father brought an increasing simplicity to Mann's work. His seeming love affair with Irish modernist writer James Joyce (which Mann denies - he maintains Joyce is a lyric tenor - that is, pre 12-tone composition) was over. So too were his explorations of Chinese, which had made his work so attractive to Stockhausen and John Cage.

Cage set two of Mann's texts, Eight Whiskus and Writing Through a Text by Chris Mann , and the first of these - for voice and violin - was performed at the Los Angeles Arts Festival in 1987. (Mann first made contact with Cage after the latter heard Mann read in New York in 1981.)

The study of Chinese (from age 10 to 20) which had led to further study of linguistics and the philosophy of language had worked itself out in Mann's work, and became transformed into a new interest in direct speech.

After Mann attended La Trobe University and obtained his Bachelor of Education in 1980, he was employed as artist in residence at Yallambie and Saint Margaret's Primary Schools, where he worked with grades three, four and five on reconstituting a Scottish dialect novel and a Chinese grammar, a la the British artist Tom Phillips. In this piece, the children drew on and colored in pages of the texts, isolating words and phrases in uncoloured blank areas which, as one glanced from one group of highlighted words to another, generated new texts.

In 1984 Mann became artist in residence with the Shire of Healesville in Victoria where he constructed a drive-through environment in local MMBW gardens for an audience in cars, with alternative soundtracks being simultaneously broadcast on two radio stations. This piece, Talking About Healesville , was a community history conceived as a rejoinder to the American art theorist David Antin - and specifically his ideas about `talking at the boundaries'.

Unfortunately, the piece also attracted the ire of shire elders and was suppressed. The resulting dispute became something of a local issue. However, for Mann, it did lead to a renewed interest in radio and in 1985 he became artist in residence with the ABC Staff Union.

Mann's work at the ABC was also mildly controversial (the Department of Music particularly was disturbed by some of the ideas he presented - such as, for example, the notion of `composing for radio'). While the working environment was less than completely sympathetic, some notable pieces resulted. Quadrophonic Cocktail is probably the most significant, though Blue Moon , Covers and a setting of the poet Christopher Brennan's Musicapoematographoscope are also of interest.

Cocktail , broadcast over the complete ABC network, consisted of four texts about Australia, all written prior to Cook's `discovery' of the continent. Clarrie O'Shea, ex Tramways Union organiser, read Defoe's Robinson Crusoe on one channel; Bruce Ruxton, RSL President read Swift's Gulliver's Travels on another. Both texts were seen as political fantasies about Australia. On a third channel, Vogue magazine fashion photographer Polly Borland read the first of the scientific texts on Australia from the Journal of William Dampier; while on a fourth channel, ABC newsreaders rendered The Antipodes , a text Mann describes as "a 1637 sit-com written in London by Richard Broome".

In Blue Moon , 100 versions of the Rogers and Hart song, Blue Moon , were played, one at a time, at 7.55 am every weekday morning - including versions commissioned for the program from local and overseas composers and musicians.

Covers featured original American rock'n'roll singles, with the Australian cover versions playing opposite, on left and right hand channels respectively, in a stereo broadcast.

The Brennan text, originally written for "eight voices and no audience", was realised using a `Dectalker' (a text-to-speech synthesizer): with synthetic voices reading a dead text in a purely electronic space.

In 1986 Mann, with New Music Articles magazine and Post Neo books, published a series of texts, The Rationales . This book, an analysis of the Australian conceptual tradition, was widely distributed. Taking the physical form of a tear-off memorandum pad, The Rationales explored, among other things, the importance in Australia of a tradition of `making do' and of `radical amateurism'. Each rationale is printed on a separate sheet. NMATAPES released a taped version late in 1987, with Mann reading.

Voice is an apt medium, because as Mann says in one of these pieces "Australian English is based on Irish. It's an aural language. In Australia there's a popular art form called `timing'. It pervades everything from horse racing to bushfires. In Europe the most sophisticated high-art understanding of `timing' is the walz. In America it's the backbeat. The only other culture of `timing' is the Yiddish stand-up comic. Yiddish is to German as Australian is to English."

Mann has published two other taped versions of pieces, doin 2s (Phon'm tapes, 1981) and LA DE DA (self-published, 1985). In these he sometimes incorporates musical treatments and non-voice sounds.

His previous books Words And Classes (Outback Press, 1977) and Word For Word (Christine Publications, USA, 1983) have explored unusual formats. A recent Mann text took the form of a sort of scroll, with a continuous single line over a metre in length printed in 10 point type.

Mann regards performance as a form of publication; and the writing also services the performance. He makes a distinction between the `realisation' of a text - which may be incomplete before it is performed - and a true collaboration. The former may only require technical assistance. The latter, however, will require a solution to technical and artistic problems of mutual interest to himself and the composer. The `problem' is defined as an `idea' that is to be pursued systematically. Often, Mann has little idea of the outcome;, and there is no guarantee the result will be interesting as art. If not, he will keep no record of the piece, and turn to a new problem. His work is `experimental' in the sense of being motivated by curiosity, and because the aesthetic and critical aspects are subservient to the exploration of an idea.

Mann's interests in understatement, systems and distance has seen him most recently collaborating with social systems designer John Shone upon an interactive telecommunications network, the Arts Technology Exchange . This is conceived as a personal-computer-based, multi-point teleconferencing facility using satellite millimeter wave technologies for government, corporate, local and overseas network contacts and information swapping.

His larrikin activities in compositional linguistics have earned him an ironically respectable name overseas. He has received commissions from Radio France ( Sarge And The Successes , 1983); from the Paris Autumn Festival ( Subjective Beats Metaphor , 1983); the Foundation for Contemporary Performance Arts ,USA, ( Whistling Is Did , 1984); Composers Forum, USA, ( Position As Argument , 1982); National Public Radio, USA; and from the Public Broadcasting Association of Australia.

Subjective Beats Metaphor , a collaboration with Warren Burt, was first performed at the Pompidou Centre. As Mann read a text into a microphone, his reading was relayed back to him via earphones connected to a delay switch and electronic equipment operated by Burt, who modified and distorted the delayed voice, as well as overlayering it with purely electronic sounds. The audience couldn't hear Burt's treatment - only what Mann read into the microphone. Conversely, Mann could only hear the treatment, and not what he was reading in real-time. This unusual feedback device determined that Mann was unable to intelligently monitor or be critical of his reading, except through a sort of residual muscle memory. The performer became, in effect, a biological vocoder, transmitting information with a neutrality that approached that of a piece of electronic equipment. Of course, it also forced an extreme (though unconscious) modification of the text Mann was reading.

This piece shows how, in the course of a collaboration, `authorship' may be almost literally erased. And, in this context, it's interesting to note that Mann refuses to sign or copyright any of his work - not from any desire to subvert authorship, but because he regards notions of `originality' and `creativity' to be too heroic and romantic to be interesting. At the same time, he acknowledges that his work is distinctive, immediately recognisable and inimitable, but is unembarrassed by the contradiction this discloses.

Mann's recent projects include 1848 , a multimedia collaboration with with theatrical director Arpad Milhaly commissioned by the Australian Bicentennial Authority; and another Bicentennial piece, Words And Sounds In The Australian Landscape , with Warren Burt, Les Gilbert, Kris Hemensley and Walter Billeter, commissioned for radio by the ABC.

In late 1987 Mann delivered a `paper' at the American Society For Cybernetics in Illinois. Titled Da-dum , it consisted of a glass box containing a serviette, a glass tumbler and box of matches. All these objects, as well as the faces of the container, were printed with text.

A Mann text was also presented at the 1987 Documenta in Kassel, Germany: the first time the festival has had a sound component.

Chris Mann is also married, with one child, and divides his time between Launching Place on the rural outskirts of Melbourne, and suburban St Kilda.

RECORDINGS

doin 2s , phon'm, Melbourne. 1982.

"Subjective Beats Metaphor", NMATAPES 2 , NMA Publications. 1983.

doin 2s , Artelec, Paris. 1983.

LA DE DA , for headphones, Melbourne. 1985.

"The Rationales", NMATAPES 5 , NMA Publications. 1987.
---
---
© 2000 NMA Publications and John Jenkins