Syd Clayton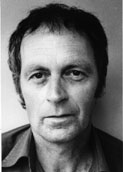 Syd Clayton, a composer who has systematically explored chance means of producing music, was born in the Victorian country town of Mooroopna, in 1939. A year later his family moved to Melbourne, before returning to the country when he was 15. He completed high school in the town of Kerang in the Mallee region, but received no formal training in music. However, he began playing drums in his new home and soon developed a passion for traditional and modern jazz. Self-taught, he played along with records, learnt a few licks from a local brass band drummer and listened to music at the local dance, where he eventually played.

In 1957 he left home and returned to Melbourne, where he continued playing drums for a year before taking up the tenor saxophone, studying the instrument privately with teacher Alec Doherty from 1958 to 1960. He also learned to read music and to improvise. His influences at this time were jazz players Lester Young and Ben Webster. He played with various jazz groups and was involved with performances of poetry and music at many venues, including the Catherina Jazz Club in St Kilda.

From 1961 to 1967 he studied classical double bass with Marion Brajsa from the Melbourne Symphony Orchestra. During this period he also played various instruments in a number of bands, at dances and night clubs, as well as playing free jazz styles and experimental, improvised and chance-based music with the Melbourne-based composers, musicians and improvisers Barry McKimm and Robert Rooney. The trio were particularly influenced by Ornette Coleman, Charles Mingus and John Cage.

In 1968 Clayton abandoned the bass, as he did not wish to specialise in one instrument, and began writing music and plays using chance-based procedures. He obtained greater musical flexibility from 1972 to 1986 by teaching himself guitar, flute, piano and clarinet - obtaining a working knowledge of, and composing for, those instruments.

While playing double bass in 1967 with McKimm and Rooney, the latter introduced Clayton to the chance-based music of John Cage and Morton Feldman, whose work they performed. The trio were also writing their own music and gave many concerts in Melbourne, at the Catherina Jazz Club, Fat Black Pussy Cat, Melbourne Museum of Modern Art, International Society of Contemporary Music, Percy Grainger Museum and La Mama Theatre. They also made radio broadcasts and private tapes.

Clayton's first piece, Snakes And Ladders (1966) was based on the popular board game of the same name. It was scored by pasting found and selected shapes, graphs and texts over the squares on the board. Each part was played in free counterpoint, using colors to indicate textures. (Clayton later discovered Cage had used colored scores years earlier.)

Clayton's next piece, Dreams That Money Can't Buy was also an `assisted ready-made'. The score consisted of flags of the world, copied and glued onto small cards, with shipping routes, numbers, charts and colors used to indicate musical dynamics, tempi and textures. The cards were then shuffled, distributed to the musicians and parts simultaneously played.

Clayton became very interested in simultaneous chance occurrences, and in finding `visuals' that could be interpreted as musical games of chance.

He also devised charts for all possible bass sounds he could isolate, and wrote pieces using them.

In 1968 he wrote and performed in a series of performances at the La Mama theatre. In one, five workmen arrived in the theatre and freely constructed or destroyed anything in the space. Their percussive activities were accompanied by a `legitimate' percussionist. At the same time, a meal was cooked and served to two diners, who sat behind a screen in silhouette. Another performance piece was for improvising contrapuntalists who used objects to make sounds.

In 1969 he developed three pieces - all performed at La Mama - in which the musicians were asked to act, speak and sing. The first, Yehudi , performed by the composer (bass) and McKimm (trumpet) was based on the idea of a cricket match, and set for brass and strings. Using miniature roulette wheels, Clayton obtained the outline of the game, then transcribed it into musical notation for the instruments and this game was replayed in concert by the musicians. Variations were introduced by incorporating a range of `elements', which the musicians could freely interpret, providing the scored dynamics still applied.

The `elements' consisted of instructions such as: "clap, colors, textures, harmonics, improvise, mime, magical gesture, melodic playing, mute, natural sound, phrase, rhythm pattern, sing-hum, speech, techniques, within phrase vibrato".

The second piece, How To Write A Chinese Poem , was based on 20 poems and an ancient Chinese poem form which, curiously, the composer also discovered had an identity with blues structure. The piece incorporated a number of elements additional to the ones used in Yehudi , and the performers were Barry McKimm, John Lee, Tom Ovenden and Nancy Ovenden.

Weena Does Not Know (1970), for two pianists and prepared piano, was also scored as a musical cricket match, with the black `playing against' the white notes. New `elements' were added and the composer incorporated a large mobile into the performance. A mysterious figure, made from a large piece of fine white paper, was suspended on a cotton thread under the theatre light and over the piano. Occasional currents of air moved it in a sort of free counterpoint to the sounds, thus changing the lighting and atmosphere for the musicians and audience and ensuring these were also determined by chance. The figure represented a cricket umpire, a sun god[...] As in Yehudi , the elements were fully scored, but the performers - Roger Holmes and Janet Lawrie - were given the opportunity to interpret them in a personal way.

The same `elements' were again used in The Taste Of Banzo's Sword (1970). This piece, which has not been performed, was for five musicians, and transcribed from an imaginary 18-hole game of golf, using a similar composing technique as for the previous `cricket match'. Each musician was to play in free counterpoint, within a carefully-lit stage set that included a ditch, road, hedge, full moon and stars.

This piece inspired a series of `chance' plays for actors, three of which were performed at La Mama by the Po Ha Crackers and The Perfect Cheese Co . The first, Great World (1970), for three actors, was composed following a structure determined by the Snakes and Ladders game. The `elements' - which the actors were asked to interpret - were indicated by the squares on the game board and referred to everyday private things people do at home. The text was derived from the composer's `library of chance operations', and additional `elements' for the actors - determining the speed, direction, range and dynamics of their movements on stage - were in turn obtained through chance operations.

Tell Basta Bubastis (1970), used the same three actors, two of whom played guitar, flute and bass drum. The piece was based on 20 Chinese poems, composed by chance means, with the words derived from the book, The History of Cats . It also employed all `elements' used in the above mentioned pieces, with a new set added for the dialogue. The play involved the metamorphosis of humans into cats then back into humans. The setting comprised a bed, piano and moonlit trees. `Elements' applied to the dialogue included: "collage, accelerando, rubouts, ritard, reverse, cadence, crescendo, fragment, legato, accents - Greek, German, Swedish, American, French-triplets, syncopation, mute, staccato, scales, accents, conversational, sustained, vibrato, animal sounds, grace words, mime rhythm patterns, machine sounds, voice with objects, dance with words, sing, and combinations of any elements[...]"

Hands Down Gourds (1971), for five actors and percussion, was again based on the structure of a cricket match. The set was a derelict wardrobe (representing a theatre) a large pile of autumn leaves, a road, the sun and moon. The script was derived, using chance methods, from the composer's library and from comic books. He also incorporated many `elements', which influenced the interpretation of the script and the actions on stage.

In 1971 Clayton completed Sonnet Man Juniper (1971), an (unperformed) `zen opera' based on Bela Bartok's fugal First Quartet . Devised for four actors, who are transformed within the play into "creatures of flight and imitation", it is built around a text assembled using chance methods. The actors were conceived as the members of a string quartet, costumed in dark brown suits to represent their instruments, while carrying real or imitation bows. They became , as well as played, their instruments. They also doubled as three zen masters (Lin Chi, Dogen and an American clown, Dan Rice) plus Bob Dylan (who in turn is playing the Disney comic-book character, Scrooge McDuck). The two narratives were combined fugally, then separately; firstly using black and white, then `Technicolor', lighting, costumes and sets.

Clayton became interested in taking the music-theatre component out of his pieces, and let them "become involved" with chance occurrences outside the theatre and in the streets. In 1970 and 1971 he wrote four pieces which were performed in various streets of Melbourne and Carlton: a music event in an Italian cappuccino bar; street and theatre improvisations for a solo actor-musician; a piece for vagrant musician-actors. These led on to an (unperformed) 28-day street festival which was devised and structured according to chance.

In 1972 Clayton decided to cease exploring chance music and theatre and put aside his roulette wheels for five years. Moving from the complex to the simple, he made all musical decisions himself and deliberately limited himself to a handful of chords upon the guitar, and to one octave on the flute.

He wrote songs in blues, rock, folk and pop idioms, as well as poetry. All of this work was for private use and has never been presented publicly. Clayton also began keeping a notebook - a sort of diary, recording atmospheres and impressions. Later, in 1987, this journal developed into his autobiography and is still in progress. Written in "rough rondo form", it is organised using a series of `elements' similar to the ones employed in his former music-theatre pieces. These include: "themes, counterpoints, textures, phrasing, rhythms, variations, solos, duets, improvisations, serials and divertimentos[...]"

In 1972 Clayton chanced to see his first game of baseball in a Melbourne park. He was immediately captivated by the game's theatricality - its rituals, specialised language, costumes and masks, choreography, characters, skills, tempi; and by all aspects of its staging - the diamond-shaped pitch, the mound, field, baselines and the game's use of the playing space.

He immediately joined a club and played baseball for the next eight years, from 1972 to 1979. He found the game was full of subtlety - which involved timing, teamwork, concentration, mental and physical strength, anticipation, relaxation, skill, speed, strategies and signals.

Clayton had progressed from music, to theatre, to street events, to sport[...] and while each of these areas seemed self-contained, he found intriguing correspondences between them.

Meanwhile, between 1972 and 1976, he also found time to write a ballet, three operas and a cantata - all as extensions of his song-writing methods. (All these pieces remain unperformed, circa 1988.)

The Learning Process (1972), is a `calligraphic' ballet, for one to nine dancers and percussion. Steamships (1974), is a `blues opera'. Its theme concerned a surreal love triangle, and its characters include a talking fish, the captain of a ship and his girlfriend. Soulburst City (1974), for guitar, flute and a narrator, singer, dancer and juggler is conceived as a street opera. Performed inside a theatre, its action takes place around the walls and windows of a section of Brunswick Street in the Melbourne suburb of Fitzroy. Hozomeen Hozomeen (1976), is a `rock-pop-blues-jazz opera' telling of writer Jack Kerouac and jazz musician Charlie Parker, "two great innovators in life, literature and music from the 1940s and 1950s". In the opera, Kerouac searches for reality and his dreams while fire-watching on Mount Desolation, with the scenes set to Parker's bebop echoes and Rocky Mountain rhythms. Written for a cast of eight, it may be adapted for two players with the use of tapes and it incorporates a narrator, singers and speakers.

In these years Clayton also devised a song-writing method and novel stave stamp to print his own music paper.

By 1977 he had abandoned songs, composing melodic works for two years. He then returned to his roulette wheel, using it to determine a 12-note scale, the basis for each respective melody source. Using rows of 12 notes, all of which had an equal chance of being selected, he searched for and discovered melodic progressions. In this sense, the variations were composed first, before the themes, reversing the orthodox method. Some of these pieces were called Music For Turning Metals Into Gold (1978). He also devised mirror melodies, employing variations on intervals and rhythms, while many simple melodic pieces for solo instruments were included in his Song Books (1980).

From 1979 to 1986 he completed the following instrumental works, all using chance methods of composition: Archaeopteryx (The First True Bird) (1979), for wind percussion and drone; He Colours The Wild Slipper Orchard Wagon (1980), for minimal chordal and keyboard sounds; Norge (1980), transcriptions of laundromat sounds for percussion and drone; Manimal (1980), atonal music for a solo instrument; One Bird Of Passage (1981), melodic fragments for improvisors; Her Sound His Fury (1981), for percussion; Crescent (1982), for percussion and cymbals; Zozloro The Third , for percussion and flute; Gabes (1982), for voices, keyboard, percussion and imaginary dancer; The Elan Of My Bony Carcass (1984), for percussion; Lucky Number (1986), for pitched percussion or keyboard.

In the same seven-year period, he also wrote two music-theatre pieces: Right Neighbourly Music (1979), for voice, hammer, clock and guitar; and Peace (1981), for sleeper, silences, train whistles, harmonicas, various animals, birds and the moon.

His `jazz-rock-blues' opera from the same period was Moonkind (1982), for singers, a dancer, saxophone, keyboard, guitar, bass and drums.

In 1982 Clayton devised and scored two ballets: Zozloro , for three dancers and flute; and Gabes , for one to nine dancers and imaginary voices, keyboard and percussion. The first contained chance-determined speech for the dancers, the second combined `ready-made' formats with chance combinations of melodies, costumes, masks and lighting.

`Ready-made' formats are ones that are found or discovered, such as board games like Snakes and Ladders, which are used to provide a structure for a piece of theatre or music. For example, the dance in Zozloro was structured according to six variations on the mating habits of a bird, the Bronze Winged Mannikin. The dance becomes, in Clayton's terms, `an assisted ready-made' or `transcription' of this given structure.

He also wrote two additional plays with a substantial musical component: Birds Of Passage (1979) and Hiker (1982).

Earlier, in 1975, Clayton had completed a social-realist play for 30 men seeking railway work. Using chance operations, he determined their names, country of birth, entrances and exits, where and how they moved, what they said and to whom and if they were selected for work. Also using chance procedures, he tried to make the play as natural as possible.

In 1985 he began devising new strategies for an Australian Rules Football team, partially based on an analysis of the role played by chance in the game. The aim is to develop ways in which more goals can be scored. He hopes to interest a professional team in his methods.

From 1982 to 1986 Clayton had only one work performed: Shakedown (1982) - a passive striptease for lovers and an orchestra - at The Victorian College Of The Arts. The actors were Kate Langbroke and Bruce Chapman, with the String Quartet from the Melbourne New Music Ensemble.

Considering the richness and scope of his musical output in this time, and its originality, it remains a loss to the musical life of Australia that Clayton's work of this period has been so sorely neglected.

His most recent piece was Lucky Number (1986), a chance- determined work of eight hours duration for pitched percussion or keyboard in which silences gradually become longer, and sounds less frequent, until silence reigns.

In his work Clayton has been interested in experimentation and innovation, although he has also explored conventional work. Perhaps more than any other Australian composer, he has systematically investigated the world of chance - the power of simultaneous chance occurrences and combinations of the unlikely with the unknown[...]

In wringing musical form from chaos, he has made use of melody, harmony, counterpoint, form and structure, rhythm and pulse, silence, musical textures, simple and `primitive' sounds, `ready-made' formats and novel transcriptions. In `roulette-wheel' composing, he has not always totally accepted the directions offered by pure chance, sometimes altering them to the requirements of taste. Likewise, actors and musicians have also had the opportunity to interpret the directions offered - whether to improvise freely or execute them exactly as written.

In composing his music Clayton has used only two cheap tape recorders, as he dislikes "hi-tech gadgets" of every kind, including telephones and computers. However, he admits a strong weakness for his television set.

In 1986 Clayton decided to cease writing music and devote his time to painting and other interests. It will be to the loss of our musical culture if this becomes the case, after he has pursued 20 years of dedicated and often ground- breaking work as a composer.

RECORDINGS

"Lucky Number", NMATAPES 5 , NMA Publications, 1987.
---
---
© 2000 NMA Publications and John Jenkins